Director of Transportation Report: January 7, 2020
Director of Transportation Report: January 7, 2020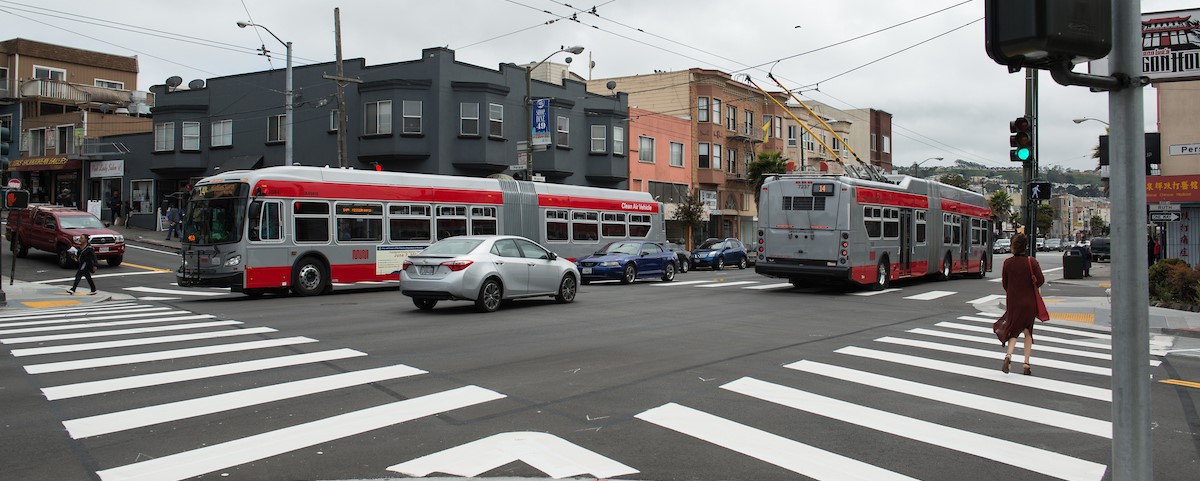 In this week's Director's Report from the SFMTA Board of Directors meeting, Jeffrey Tumlin gave updates on the following topics:
It was a challenging year, with an increase in fatalities as compared to the two previous years.

29 fatalities were accounted for on city streets in 2019, with pedestrians and seniors disproportionately represented.

In 2020, the SFMTA will continue our commitment to quick-build projects, including the upcoming Market Street vehicle prohibitions in January.
Muni experienced major subway disruptions Dec. 7 as a result of surface street flooding from intense rainfall which in turn caused significant subway flooding.

During this time there was only J and N line service between the Church/Duboce and Embarcadero Station with trains bypassing the Van Ness Station due to standing water on the platforms.

Bus shuttles were employed while stationary engineers cleared standing water. Normal service resumed by the following morning.
There was a recent media report about parking meters being out of service in North Beach due to coin blockage. There is merit to the report that is due to two separate ongoing concerns that we are working to resolve.

We have significant staffing vacancies in the Parking Meter Repair Shop to keep our current inventory in good working order. The good news is that we are in the process of filling staff positions from an eligibility list approved last week.
We're pleased to be supporting local artists through the Muni Art program for a fifth consecutive year in conjunction with San Francisco Beautiful and the Poetry Society of America.

Images from local artists who participated in a Muni Art contest earlier in the fall will be displayed in 100 buses around the city beginning next week through April; for the enjoyment of 750,000 Muni riders.

This year we have five winners who were selected through online voting in August out of a field of 47 entries.
Our Board of Directors meeting is usually held on the first and third Tuesdays of each month. To watch the meeting in full, go to SFGovTV.
Published January 11, 2020 at 12:13AM