Shopping Downtown This Holiday Season?
Shopping Downtown This Holiday Season?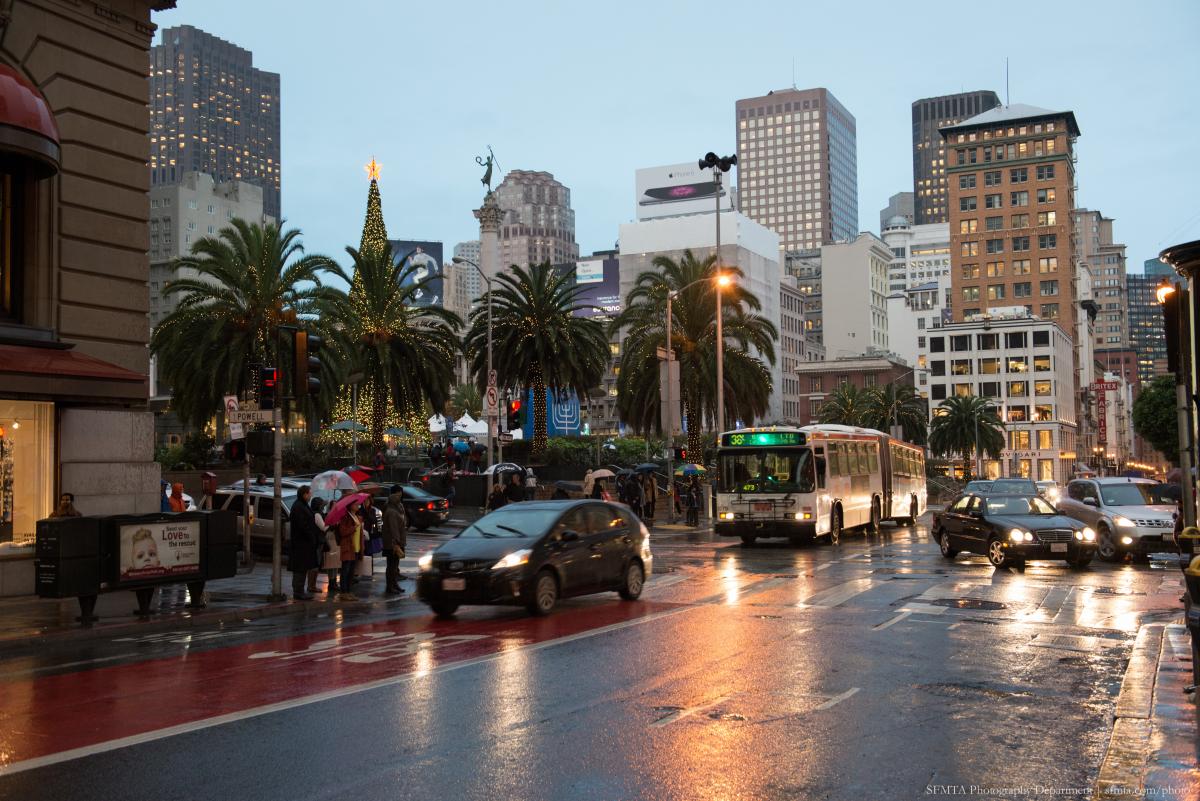 To improve your shopping experience and enhance safety, the Ellis-O'Farrell and Union Square garages have recently completed significant operational upgrades…just in time for the holiday rush!
These garages are two of the 22 City-owned parking facilities slated to receive the Parking Access Revenue Control Systems (PARCS) upgrades. This program is replacing 16-year old parking equipment with modern-day parking technology. The upgrades include new arms and barrier gates, with flashing lights and audible alarms, as vehicles exit the garage, and a license plate recognition system (LPR) that will resolve issues with lost tickets.
As a transit-first city, the SFMTA always encourages people to ride public transit, walk or bike to their destination. However, we know that sometimes this isn't practical and that some people will choose to drive. To accommodate this, we would like to remind holiday shoppers about their parking options in the downtown area.
The Union Square Garage (which sits under Union Square Plaza), and Ellis O'Farrell Garage (located at 123 O'Farrell Street, between Powell and Stockton streets), are close to many of the San Francisco's favorite holiday destinations and entertainment hotspots, including Westfield San Francisco Centre, the Apple Store; restaurants like the Cheesecake Factory and the Rotunda at Neiman Marcus; and entertainment hot spots such as the Holiday Ice Rink in Union Square and the Curran Theatre.
Parking in a city-owned garage may be the way to go. And parking rates City-owned garage is typically 50 to 60 percent less expensive than parking in privately-owned garages. The SFMTA's dynamic pricing strategy encourages drivers to use garage spaces first and reserve on street parking for shorter stays. This is how we keep parking rates in city-owned garages more affordable.
Happy Holidays from the SFMTA
Published December 20, 2019 at 07:30PM
https://ift.tt/2tDEkCp